Sixth Form
Here at Chiltern Hills Academy we have a vibrant and growing sixth form with caring, dedicated students. As the Sixth Form continues to grow there are wider opportunities for both traditional A Levels and vocational courses.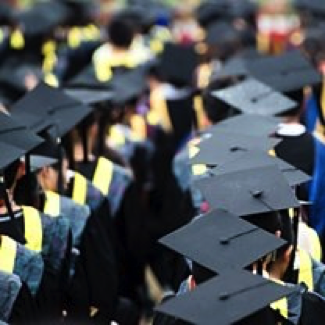 Academic and vocational success is our central focus and all our students are encouraged to become inquisitive and independent learners, who will prosper in the work place, at university and beyond. To this end, every student has a personal Academic Form Tutor who monitors performance, agrees targets and ensures best working practices are being followed; there are regular one-to-one meetings between student and tutor but, importantly, the student drives the process forward.
There are more than twenty-five different courses offered in the Sixth Form. These range from traditional subjects including Mathematics, Biology, Chemistry, Physics and English Literature, the Performing Arts including Dance and Drama, and more vocational subjects such as Business and Information & Creative Technology. There are new courses added nearly every year, such as Travel and Tourism and Further Mathematics.
Every year we recruit a proportion of our Year 12 from other schools. Everyone, whether new to the Academy or already here, is assured of a warm welcome and we pride ourselves on our specially tailored induction programme for all students. Our Sixth Form is a caring and friendly environment which aims to nurture and develop students' potential and skills to support their future aspirations.
Our students participate in a full programme of PSHE, Philosophy, Religion & Ethics and Enrichment activities, including educational visits, presentations from a wide range of outside speakers, various sports, cookery, in addition to involvement in various community projects. All students in the Sixth Form attend and have the opportunity to lead collective worship. There is an extensive range of careers support available from independent advisors and from our own experienced Sixth Form pastoral team.
If you are thinking of joining our Sixth Form, either from our current Year 11 or from another school, please contact us for a copy of our prospectus and handbook (or download them via links on this page). Alternatively, please contact me here at the Academy and I will be only too happy to help you with any queries you may have.
Miss L Harman
Director of Sixth Form
Lharman@chacademy.co.uk
Is University worth the money?
www.bbc.co.uk - BBC Radio 1's journalist Tina Daheley investigates the options available after leaving school. What's the best one for you?
To view our Prospectus, please go to the Prospectus page.
2021 Sixth Form Application form for External Students
InvestIN event for parents: Success Beyond School