Chiltern Hills Artificial Grass Pitch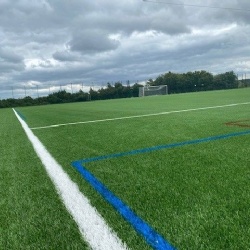 The artificial grass pitch (AGP) was completed in June 2020.
The pitch has been built through a collaboration with the Academy Trust, the FA, the Football Foundation, the RFU and with the support of the local community.
It is available for use by the school during term-time weekdays and can be booked weekday evenings, weekends and school holidays. The new facility will also serve two partner football clubs: Chesham Athletic and Chesham United. The on-site rugby club will also use the facility for training.
For more on this project please click here