January Return to School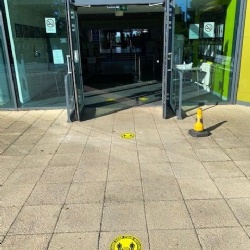 Following the Government's announcement on 30th Dec. and later, see below for the revised arrangement for the start of the Spring term:
Students who are classed as 'vulnerable' or whose parents/carers are key workers can attend lessons on-site from Tuesday 5th January 2021 (Years 7 – 13). If you believe your child(ren) should be considered as part of this group, they should attend at the normal time using the same school entrance that they used last term. They do not need to wear their school uniform. They need to have their equipment for each lesson, this includes a reading book. They will be following their normal timetable accessing lessons online in a computer room. For their safety, these students will remain working as a year group 'bubble'. Masks will continue to be worn, as last term, for students and staff on entering the school buildings.
Students in Years 7 to 13 will undertake remote learning from Tuesday 5th January to Friday 8th January 2021.
Free school meal provision will be available and can be collected by those families not in school between 12.30pm-1.00pm Tuesday 5 January – Friday 8 January 2021. There will be the normal 'grab and go' food service at breaktime and lunchtime for all students attending school.
We are in Week 2 of the school timetable. The external examinations scheduled for next week are continuing as planned.
Please continue to visit our website regularly for further updates and for information about the testing of students.
In the meantime, we wish all of our students, staff, families, governors, and friends of CHA a Happy New Year, Stay Safe.
Mr K Patrick