Schools of Chesham Carnival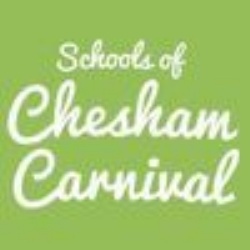 2021 - Colours of Carnival! - 'Virtual' Walking Challenge
The annual Carnival cannot be held in its usual format but everyone can still get involved by supporting the all new Colours of Carnival, a 'virtual' walking challenge.
Running through until Saturday 12th June - which would have been this year's Carnival day - you are invited to take on a sponsored walking challenge! A great way to explore more of our local area, which a lot of people have already been doing during periods of lockdown, as well as supporting the School of Chesham Carnival.
Full details may be found by clicking 'Walking Challenge Details Carnival 2021' below.
Also available below are the sponsorship form and a map for the green route.