Y11 Revision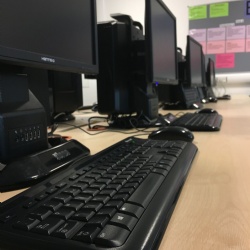 A letter from Mrs Falcon and the Easter Revision Timetable
Dear Parents and Carers,
It has been a delight getting to know Y11 students over the past week and thank you to them for welcoming me into their year group community. This week I will be sharing the Year 11 road map with students so they can prepare for the weeks to come. The main exam season starts in 6 weeks with practical exams this week, modern foreign language speaking exams the week commencing 25th April and BTEC exams following shortly after. To support Year 11 students with the final stretch of their journey they will have a revision workshop on Thursday where they will be equipped with the skills and resources to revise effectively over the holidays. This will build on and complement the revision days they have engaged with over the past 3 years.
Please find attached the Easter revision timetable, students are welcome and encouraged to attend these where possible. Likewise, we published the advanced material from exam boards several months ago, please direct students to use this beneficial insight into what will be examined:
https://www.chilternhillsacademy.co.uk/attachments/download.asp?file=2070&type=pdf
Finally, I look forward to celebrating the Year 11 successes in our end of term assembly on Friday. Many of them have excelled and risen to the challenge of their mock examinations. They should be exceptionally proud of themselves. If your child did not achieve what they hoped, they can use this as an opportunity to shape their revision and focal points over the next 6 weeks. As I will share with the year group today, our year 11 tag line is 'we can do this'. Emphasizing that they cannot control what is in the past but they can certainly start to shape and control their future.
Wishing you all a safe and happy holiday.
Yours sincerely
Mrs S Falcon
Lead Practitioner
Learning and Teaching