Results Days and Sixth Form Enrolment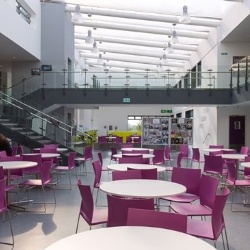 GCSE examination results may be collected on 22 August which is also Sixth Form enrolment day for Y11 students:
22 August - GCSE/BTEC Level 2 results day, 10.00am to 12.00pm
Students requiring a relative or friend to collect their results must send a signed letter of authorisation with the collector. Results will not be given over the telephone under any circumstances.
Result slips for A2, AS and GCSE not collected or posted on results day will be retained in school for collection at the start of term, again with the necessary authority
See Examinations page for more information.
The enrolment for Y11 students who wish to join the Sixth Form at Chiltern Hills is 10.00am to 12.00pm on Thursday 22 August. Enrolment will take place in the Academy atrium. Alternatively applicants can contact the Director of Sixth Form, Miss L Harman by email: lharman@chacademy.co.uk