Chiltern Hills 3G Artificial Grass Football Pitch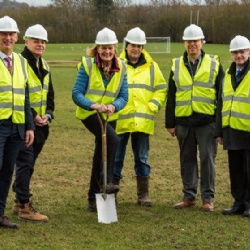 This month has seen the start of a four month construction period to complete this amazing facility. This project has been generously supported by the Premier League and Football Foundation, Rugby England and by a number of organisations and individuals raising close to £900k.
When this is completed there will be no more cancelled training sessions or matches caused by waterlogged pitches. The facility will be used by the school during the day and by the community at weekends and in the evenings.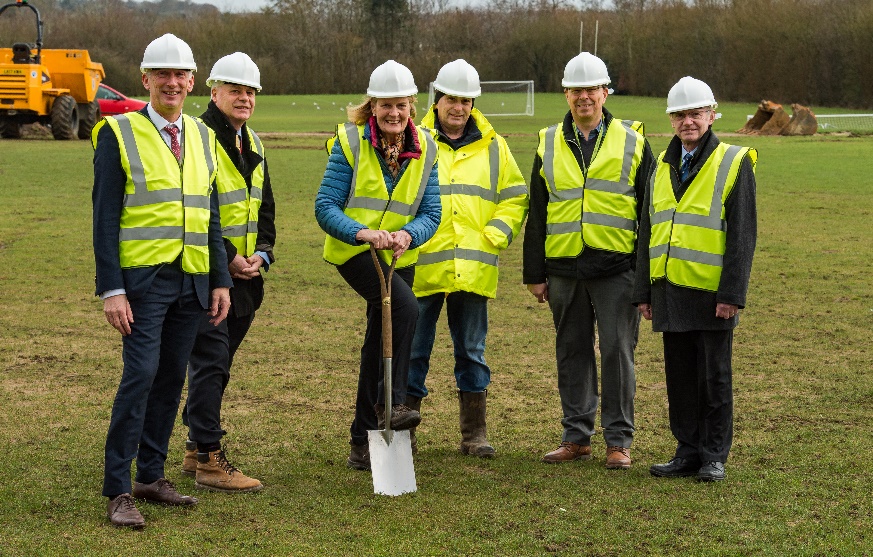 In the photograph is Cllr Patricia Birchley is digging the first earth watched by Bill Richards from Chesham Town Council, the Chair and Vice Chair of Governors, Mr Andrew Brown and Mr Graham Hull, Mr Barry Jacobs, Contracts Manager at Mcardle Sport-Tec with Mr Kevin Patrick, Principal at Chiltern Hills Academy.
This project would not have been possible without the assistance of Dr Mark Pegg who has worked tirelessly to ensure that planning and fundraising have aligned to achieve this outcome.
Mr Patrick said: 'This project will provide a fantastic community facility for years to come. There is not a similar pitch in the town and surrounding area. Many players, young and old, will enjoy using this fully FA compliant pitch, so we look forward to seeing it completed and in use.'
There remains a small funding gap and the school continues to fund-raise. You can help, using the Just Giving campaign at: https://www.justgiving.com/campaign/cha3g
Or email ch3g@chacademy.co.uk if you would like to become a sponsor or to donate in another way, for this soon to be completed facility.
The progress of the construction will be updated in the school newsletters which are uploaded onto the school website every two weeks.