Visit from Holocaust Survivors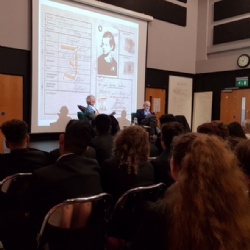 On Friday November 9th, students from Year 10 heard testimonies from Holocaust survivors, Bob and Ann Kirk, as part of a visit organised by the Holocaust Educational Trust (HET).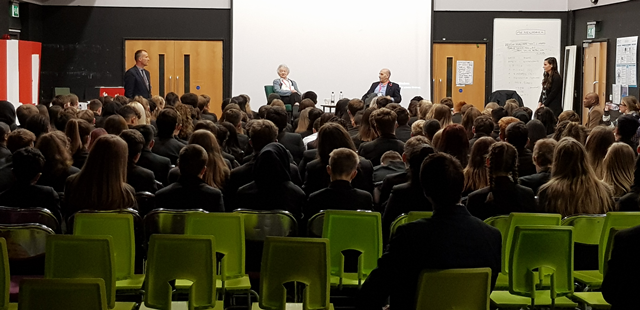 Students were able to ask Bob and Ann questions regarding their experience and engage in a variety of workshops run by staff and an HET Educational Instructor such as British Responses to the Holocaust and Anti-Jewish Laws. Bob and Ann Kirk were Kindertransport children speaking to our school on the 80th anniversary of Kristallnacht, the Night of Broken Glass. Please read the following Guardian article to learn more of Bob and Ann's experience.
https://www.theguardian.com/world/2018/nov/06/the-kindertransport-children-80-years-on-we-thought-we-were-going-on-an-adventure
Their message was a moral necessity for all and we feel very privileged to have heard it. Staff and students at CHA will cherish their visit and never forget.