Partnerships and Community Links
Chiltern Hills Academy is at the heart of the community. Our students mostly walk to and from the school, 90% have families within a three mile radius of the school. Over the years we have developed a range of positive local community partnerships to benefit students' aspirations, their spiritual and their social development.
Parish of Great Chesham
Our Chaplain, Rev. Josh Bailey, is Associate Minister at St Mary's Church, Parish of Great Chesham. The Parish Youth Worker also supports Solid Rock, the Academy CU.
The Kings Church, Chesham
The King's Church meets in the academy hall every Sunday.
Chesham Mosque
Chesham Mosque is situated on Bellingdon Road. Daily Quran classes for children are held there.
Beacon School, Accra
We hosted a group of students and teachers in recent years. There remains links as the principal here remain in communication with the principals at the Beacon School. Future curriculum links are being explored and maybe one day a visit for our students to Accra.
Pond Park Residents Association
A number of our students live in this area of Chesham. The principal is a member of the association and events and news are shared between the school and the association.
Stags
This rugby club has strong links with CHA and has teams for all ages including Juniors and Veterans.
Theatre Shed
(formerly Shed @ the Park) Many of our students are members of this inclusive theatre company, which now meets at the Youth Club, and we are delighted to have a strong link with their wonderful work.
Buckinghamshire Adult Learning
Adult Learning classes are held in premises alongside the Academy.
World Challenge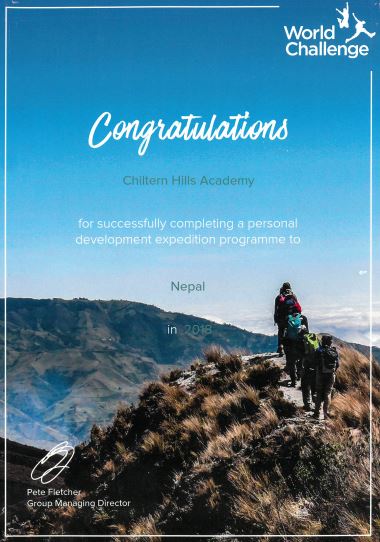 In 2018-19 a group of adventurous students and staff from CHA visited Nepal, they explored, hiked and undertook a school community project in a Nepalese village. This year (2020) a new group of students are venturing to Africa.
MIND
Our sixth form students have been trained to offer support to younger year groups, they have developed the 'Chill Zone' a place to talk and to listen for any student at break time or lunchtimes.
Duke of Edinburgh Award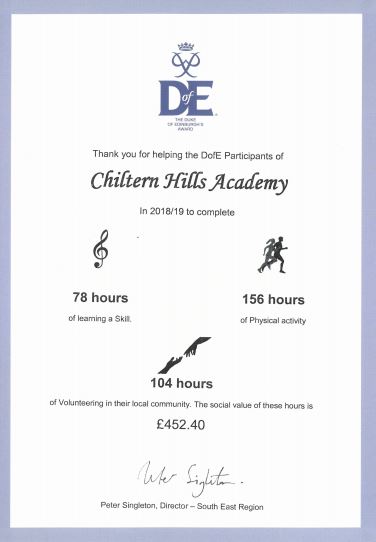 Each year students in Y9 – Y13 have the opportunity to embark on the D of E award scheme. They build up a repertoire of skills, they undertake community service and plan and take part in expeditions. Developing leadership, stamina resilience and growing as individuals as they achieve the award.
Rotary Club
The Rotary Club work with the school to provide assistance with business days and problem - solving events e.g. Technology Competition
Bucks New University, Oxford Brookes and University of Buckingham
Students have the opportunity to visit one or all of these universities. Masterclasses based at the universities are appreciated by students.
Watford Borough Council
They have been very supportive in the geographic field studies undertaken in the Watford, providing resources and student guidance over town planning and development.
Learning Enterprise Partnership (Saunderton)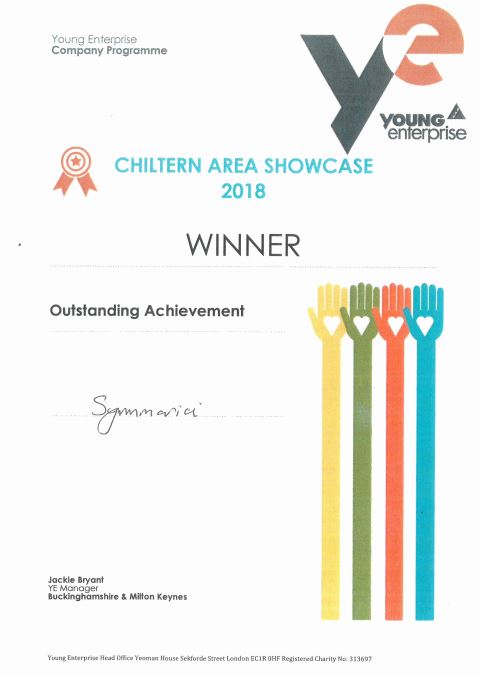 Working with the careers leader at the school a programme of careers opportunities are provided for students of all ages.
Chesham Photographic Society
Students from the school annually enter this group's competition and achieve good results from their creative photographic techniques.
Ceroc Enterprises Ltd
Ceroc is the largest partner dancing club in the world. Social dance classes take place at Chiltern Hills Academy every Friday evening from 8pm. All Beginners welcomed.
Chesham Youth Centre
Some of our students attend the centre and often help to lead groups for younger students.
Chesham Taekwondo
Classes take place at CHA.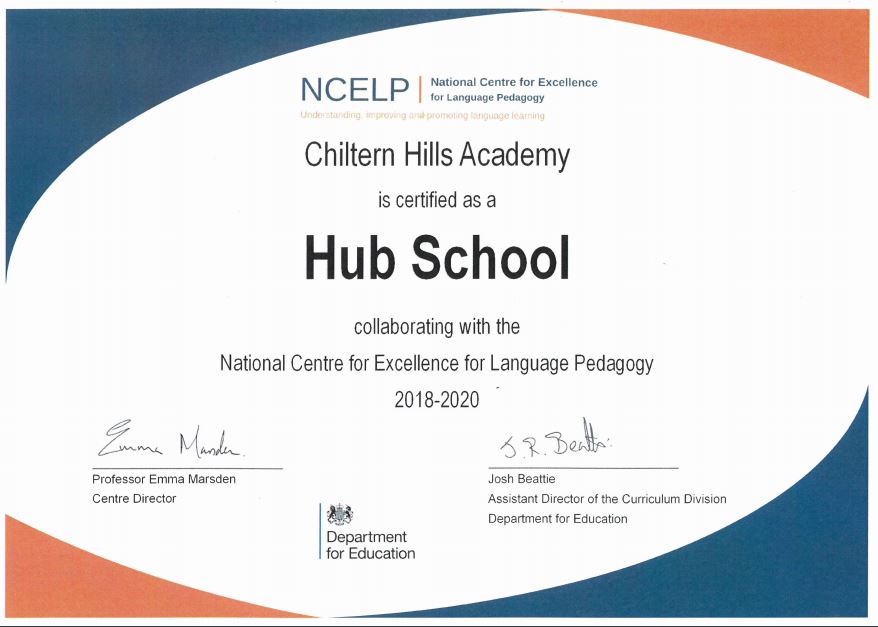 Our Partnership links for Subjects and Year Groups