Coronavirus Information
March Return to School
Students will return from Monday 8 March. They will need to be in uniform and are to bring in all their equipment for each lesson. Please would you also remind them to bring in a reading book or revision materials. Students will be in their bubbles with similar arrangements to 2020. If a child has PE they should wear their PE kit and a blazer and/or coat as an outer garment that day. No hoodies please.
There will be the reduced 'grab and go service' at break and lunchtimes. They will need to bring in a bottle of water as the drinking fountains remain turned off.
Students must wear masks on entry to the school buildings. The Government has also extended the wearing of masks to school lessons (inside buildings) when 2 metre social distancing is not possible. Exempt students will be issued 'passes' and need a note from a parent to be given to the relevant AYL.
Free School Meals are available in school commencing 8 March. Collection is possible, from 12.30pm-1.00pm, for students not starting immediately .
We look forward to seeing all our students back to school. Please do not hesitate to email office@chacademy.co.uk or telephone the main reception (open 8.00am-3.00pm) if you have any questions about the plans laid out above.
School Day Timings from 8 March 2021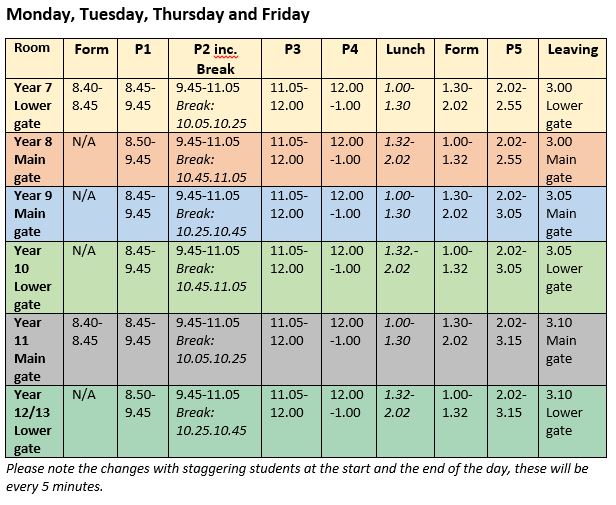 On Tuesday, for Year 11, period 6, 3.20pm to 4.00pm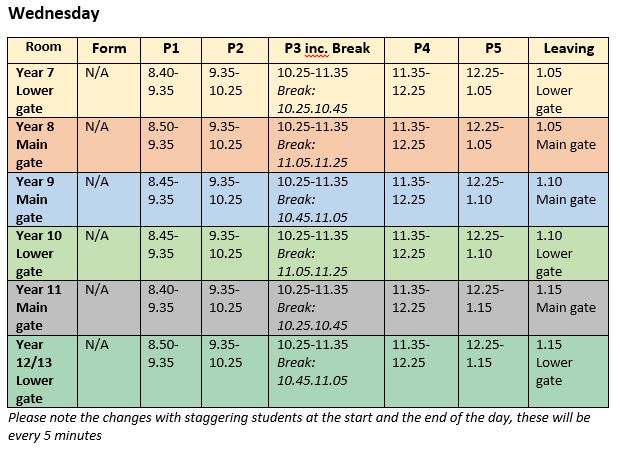 Year Group Bubble Information
Please click on appropriate year group to see document: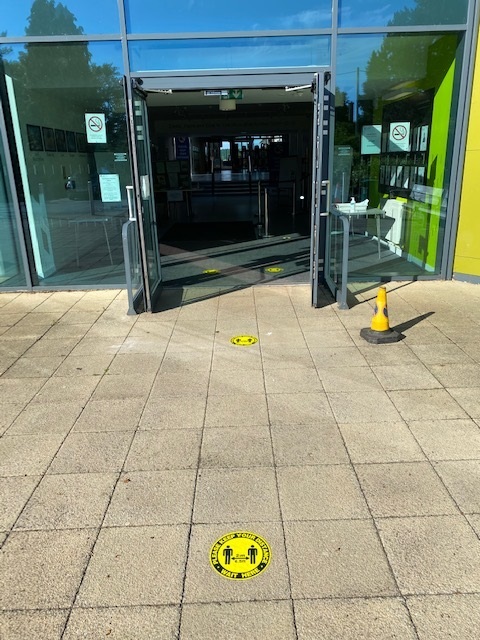 For Risk Assessment please see document below.
'Bubble' locations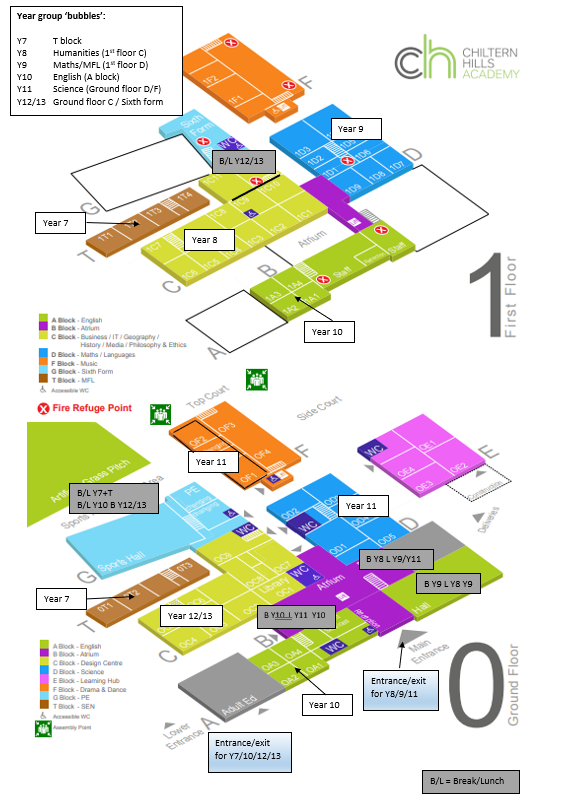 Please note:
Following further guidance in the last few days from World Health Organisation (WHO) and the Government we expect all students to wear a face covering. This will be required on entry and exit to the school buildings, during lessons where a 2 metre distance cannot be kept, between lessons and when they are going to the toilet, to break or to lunch. Of course, whilst eating it can be removed. We encourage you to make a face mask. This is more economical and has less impact on the environment. If you can make two or three then they can be washed each day. Instructions on how to make them can be found here. Face coverings are not required in lessons, however students may wear one if they so wish. A small plastic bag is needed for each student to store their face covering. Face coverings are to be worn as a safety measure, not a fashion statement, as part of smart school uniform. As such, we will not allow bandanas, scarfs, hoodies, snoods, balaclavas etc. - only proper face coverings. Students who are exempted on medical grounds from wearing a face mask will need a note from home to explain why they are exempt . Full details about the new term are available here: https://www.chilternhillsacademy.co.uk/covid19



Alternative Study Websites:
Lectures for Sixth Form Students
For more information also see our Learning Support page
Helping students with SEND continue their education