Coronavirus Information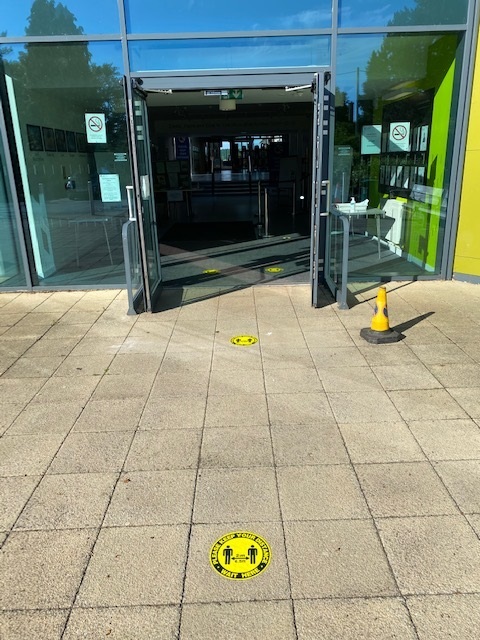 For Risk Assessment please see document below.
Masks
The wearing of masks is no longer mandatory though may be worn. We continue to have supplies of masks at the front door and in the staff room. We have asked staff to ensure that classroom doors and windows are open to ensure that there is a good flow of air.
The twice-weekly flow testing is no longer required. The Government website states:
"Children and young people aged 18 years and under who have a positive test result
It is not recommended that children and young people are tested for COVID-19 unless directed to by a health professional.
If a child or young person has a positive COVID-19 test result they should try to stay at home and avoid contact with other people for 3 days after the day they took the test, if they can. After 3 days, if they feel well and do not have a high temperature, the risk of passing the infection on to others is much lower. This is because children and young people tend to be infectious to other people for less time than adults.
Children and young people who usually go to school, college or childcare and who live with someone who has a positive COVID-19 test result should continue to attend as normal."
Please notify the school of the infection and absence.
Thank you to our parents for keeping us informed if there is a positive lateral flow test in your family. A reminder the email to use in these circumstances is:
covidalert@chacademy.co.uk
We encourage you to make a face mask. This is more economical and has less impact on the environment. If you can make two or three then they can be washed each day. Instructions on how to make them can be found here. Face coverings are not required in lessons, however students may wear one if they so wish. A small plastic bag is needed for each student to store their face covering. Face coverings are to be worn as a safety measure, not a fashion statement, as part of smart school uniform. As such, we will not allow bandanas, scarfs, hoodies, snoods, balaclavas etc. - only proper face coverings. Students who are exempted on medical grounds from wearing a face mask will need a note from home to explain why they are exempt.



Alternative Study Websites:
Lectures for Sixth Form Students
For more information also see our Learning Support page
Helping students with SEND continue their education