Welcome
Welcome to Chiltern Hills Academy.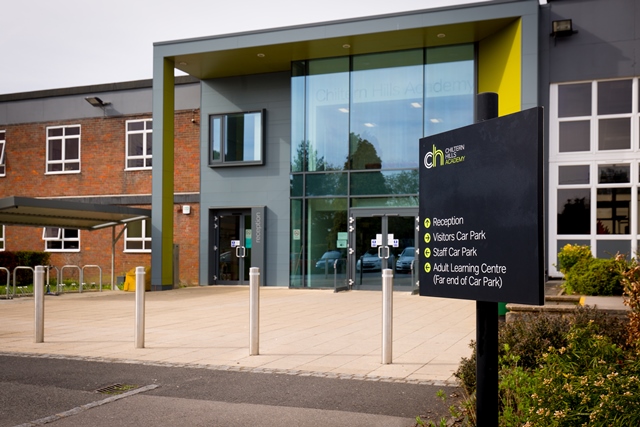 We appreciate the challenges you must currently be facing on a daily basis and the questions and concerns you may have about your son/daughter starting secondary school, given the uncertainty around Covid-19 and school closures. I want to reassure you that our team involved with transition and I are doing everything possible to make sure your child's transition to Chiltern Hills is as smooth as possible. Currently we are making contact with your child's primary school to find out as much as possible about their interests, talents and needs so we can support them when they start at the academy in September.
Due to the current lockdown situation, we will be operating a virtual transition process during the summer term. More than ever before, we understand that the transition process from primary to secondary education can be a daunting experience. We want to reassure you that we will assist you in any way we can to ensure all students arrive, whenever their first day at Chiltern Hills Academy may be, excited and fully informed about the next chapter of their education.
Over the coming weeks we will be sharing regular updates with you and information on how we will be operating different parts of our transition process.
I hope you find this transition section of our website useful. If you have any further questions please do not hesitate to contact us.
Testing for Students coming into Year 7
As we have been guided by the Government, we intend to roll out on-site student testing when the school returns in September. We would ask that parents/carers for our new Year 7 students please complete the short consent form which can be accessed by clicking here to allow your child to do this, for their safety and for the safety of all in our community. Thank you.
Travelling to the Academy
We want to ensure that all our students travel to and from school safely, we also must consider the impact on the environment if travel is via a car. If you are going to drive your son or daughter to school then we would ask that you consider parking in the main town car park to pick up and drop off your youngster. This will reduce the congestion in Chartridge Lane and give them a healthy walk before and after school. Please do turn off your engine whilst you are stationary thus reducing harmful gasses in the air.
Do review the information in this link with your son or daugther to ensure that they are reminded to be safe: https://www.nidirect.gov.uk/articles/road-safety-seven-11-year-olds
Here is a further link to a lesson that you might like to use at home over the summer holidays with your son or daughter: https://www.think.gov.uk/resource/lesson-2-think-map-investigation-pack/ This is designed for KS3 students and is very relevant to all young people